OpenEar Music
OpenEar is a music strategy and playlisting agency. Alongside designing their public-facing website, I consulted on—and designed—their music player app. The app features playlist scheduling and the Energy Slider, allowing users to create new playlists on the fly based on the energy in their venue. More below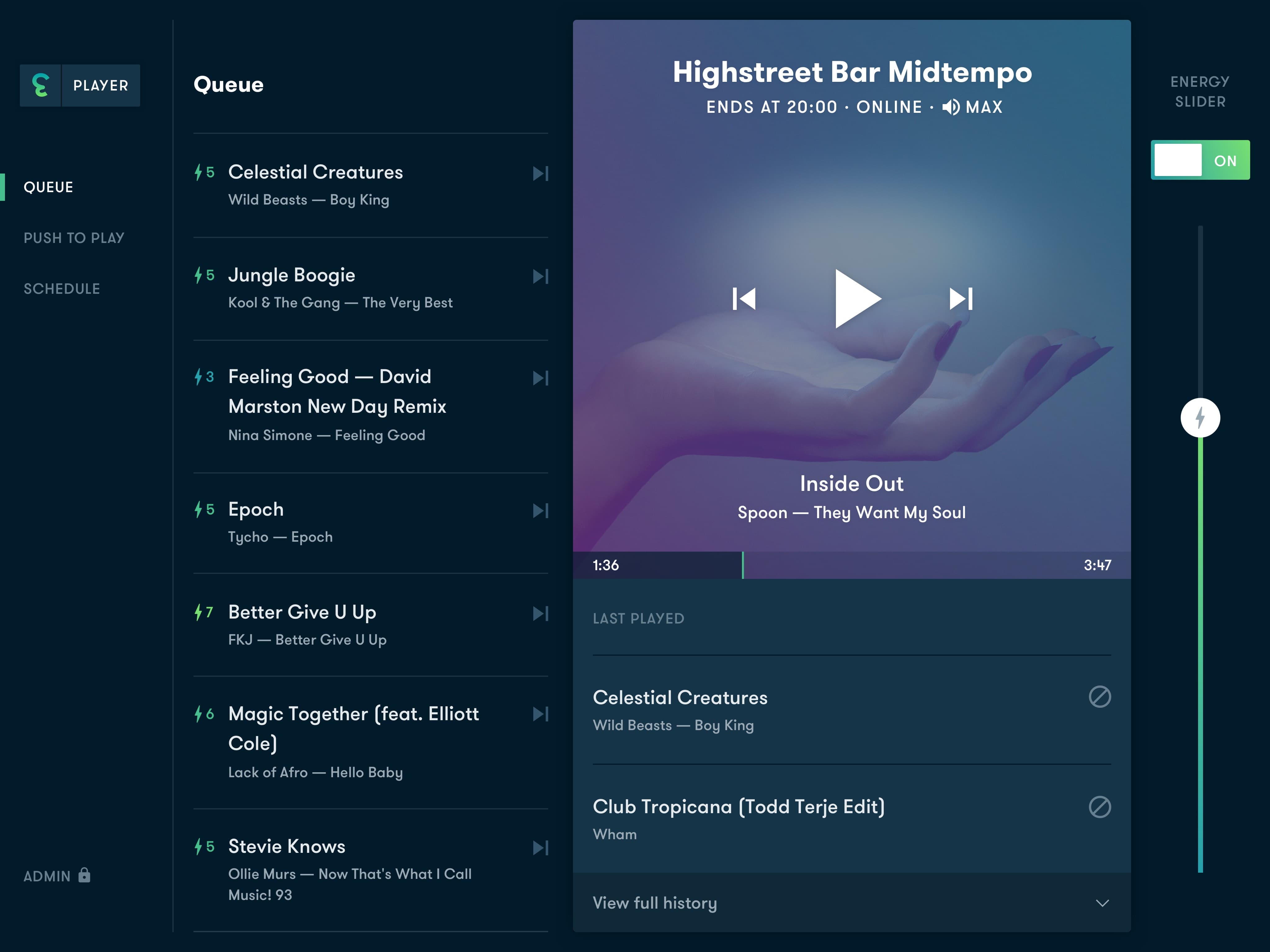 Above — The OpenEar player is designed for staff at restaurants, hotels and retail locations. In order to keep things easy for a multi-tasking staff member, the active player displays just a few key controls. The Energy Slider enables them to create new playlists in real-time based on the energy inside of the venue. There are also options for a song to be skipped—or blocked—if that song is deemed inappropriate for the venue's atmosphere.
Below — Within the player, staff are able to preview the day's schedule. However, admin access (usually venue owners or management) is needed in order to select alternative playlists.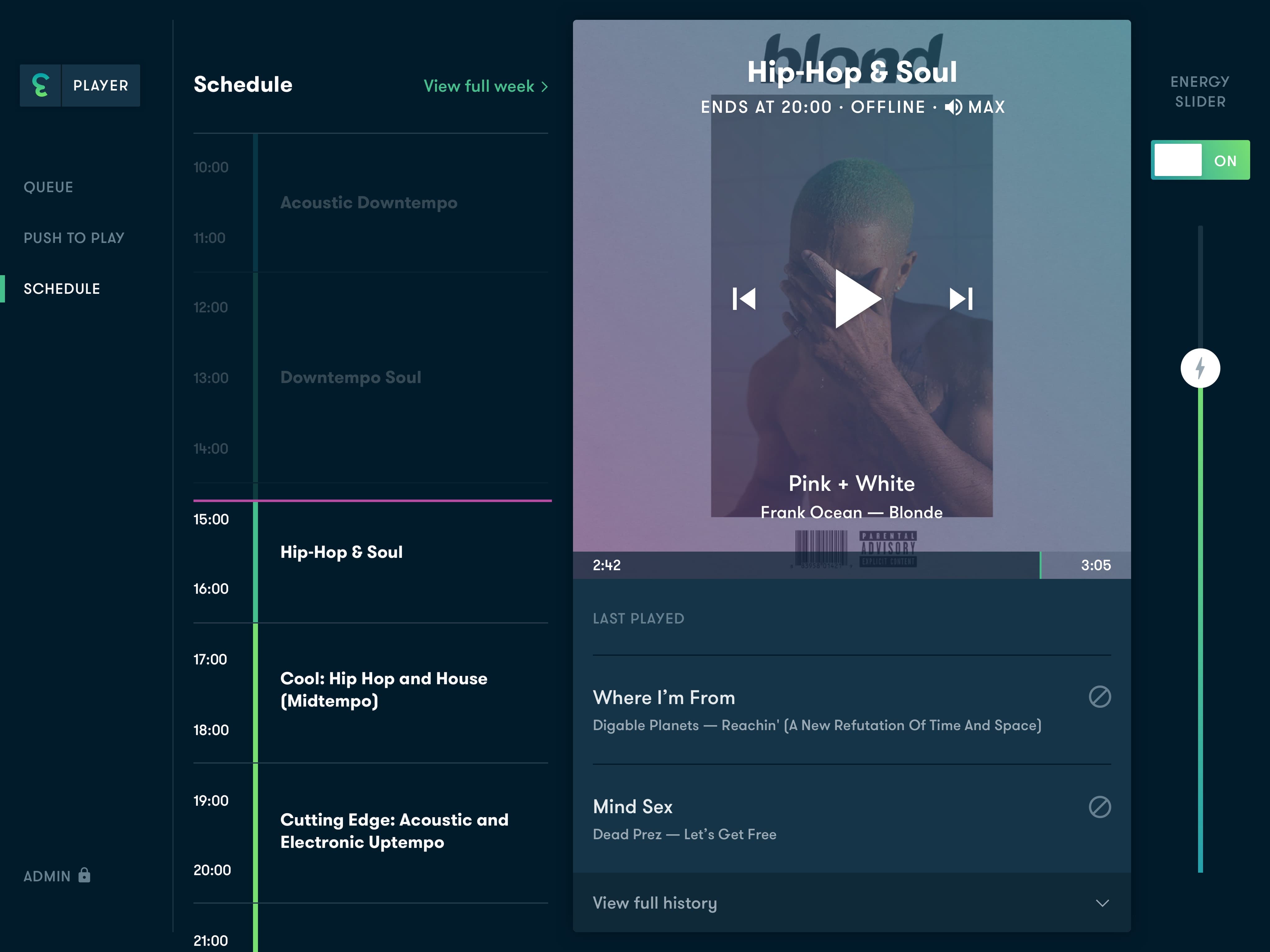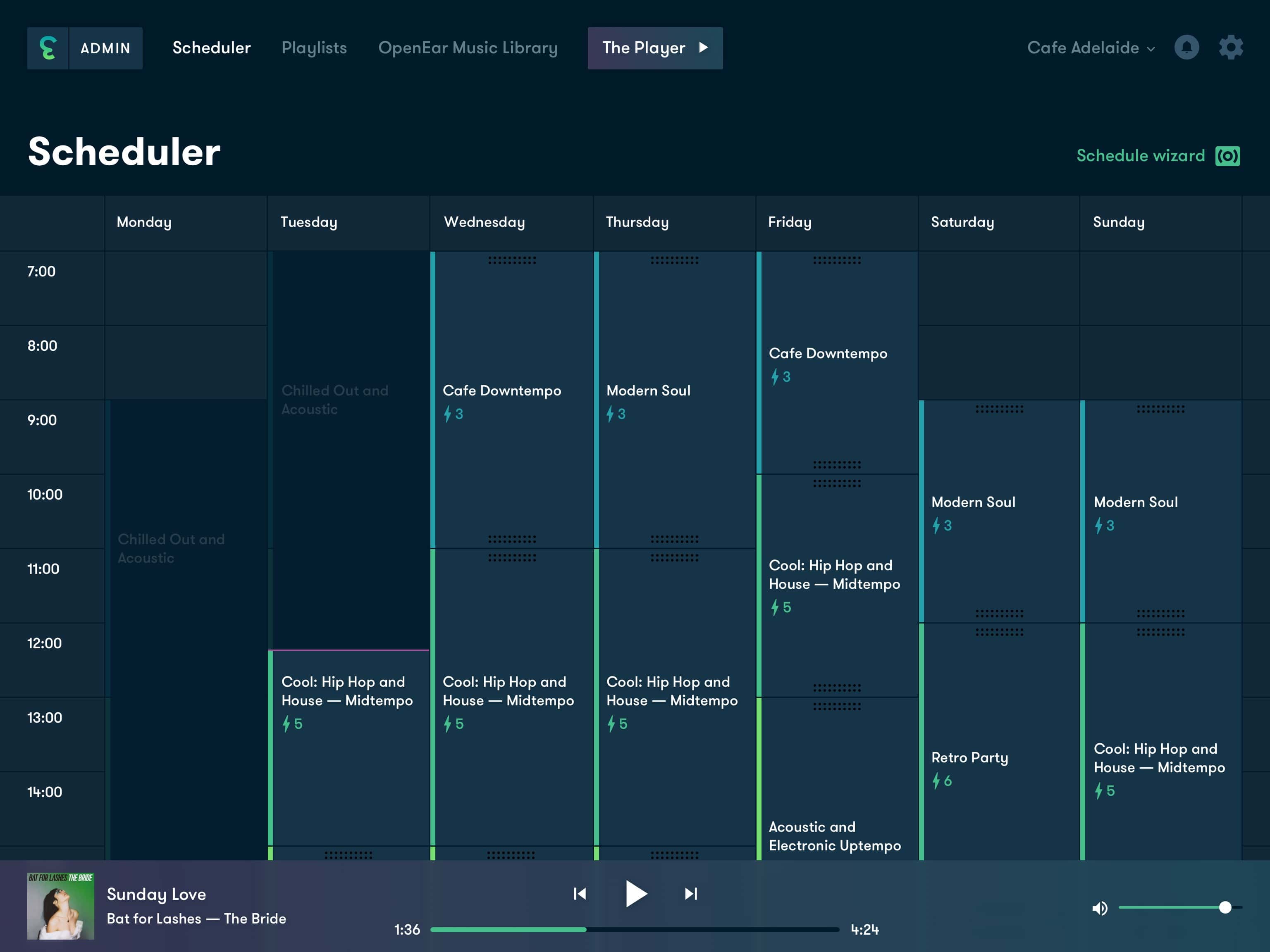 Above — Separate from the OpenEar player was the OpenEar Admin, often controlled by venue owners or management. while staff have limited control when using the player app, venue owners and management are given more control in the separate OpenEar Admin.
Below — Admin playlist selection and preview.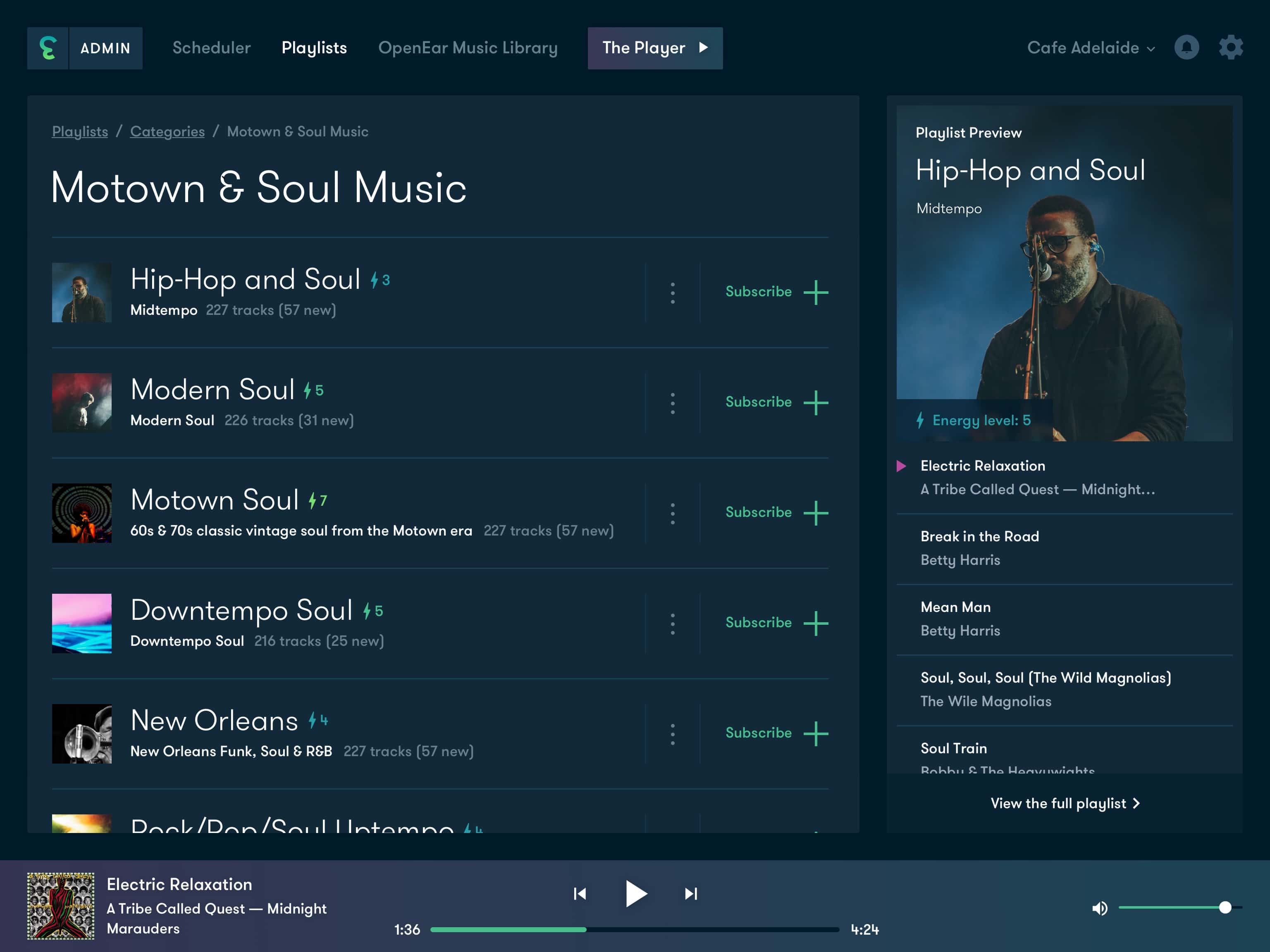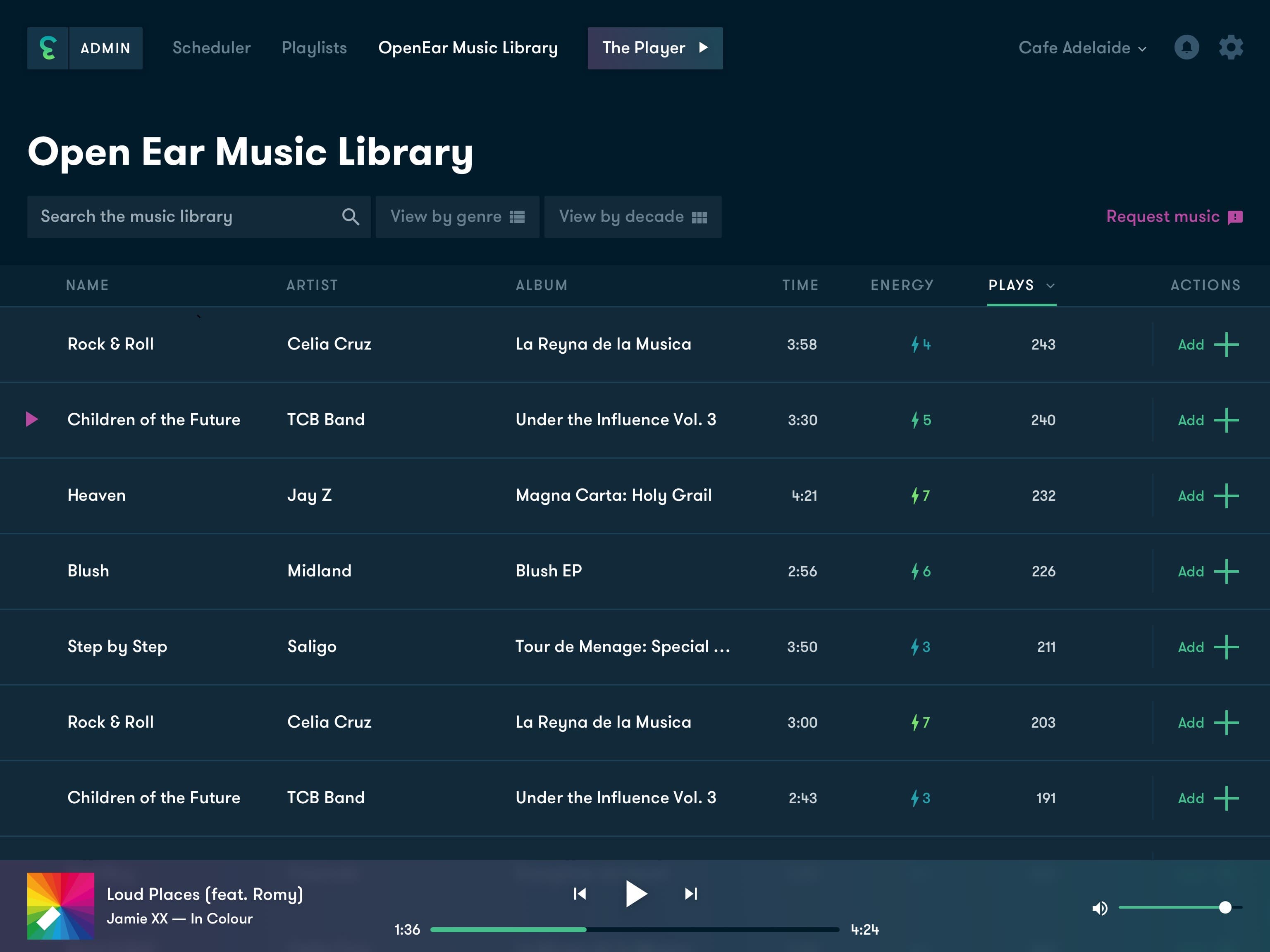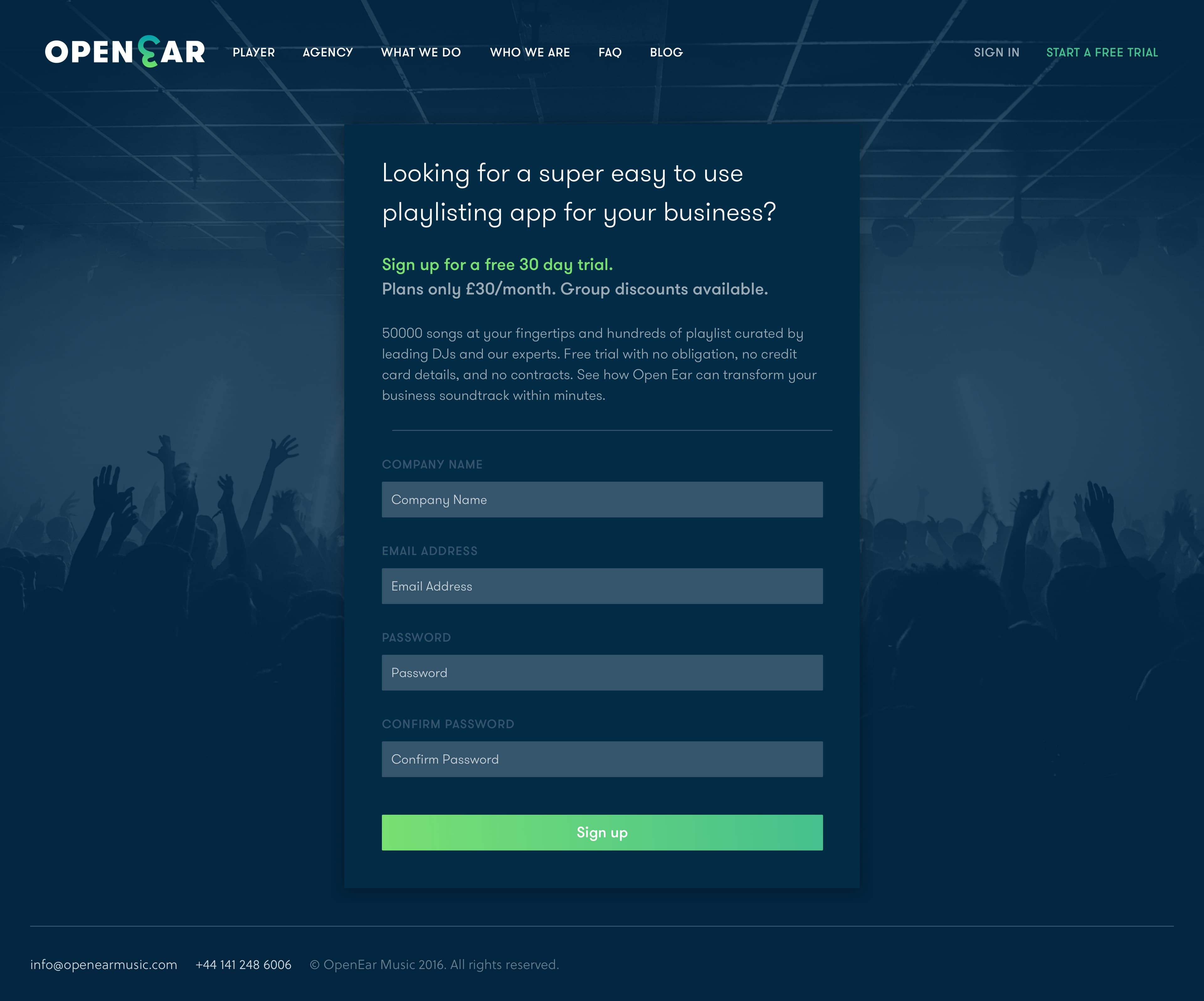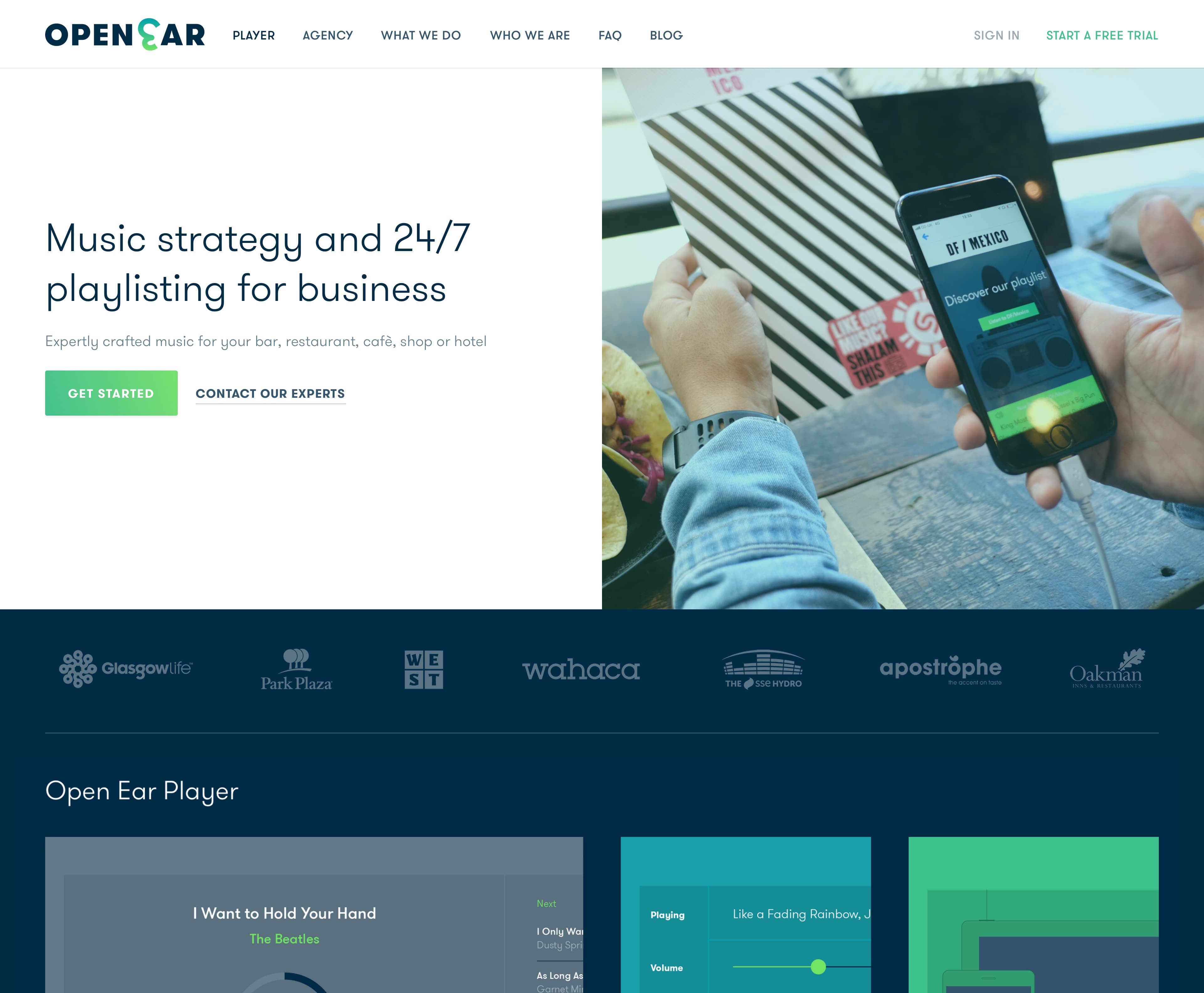 Above — OpenEar homepage and signup.
Below — OpenEar blog.