House Seven
House Seven is Soho House's online lifestyle magazine and events booking system. As lead designer from 2012 until 2015, I helped see through multiple iterations of the website. More below

Above — As Soho House membership grew, so did House Seven. What started as an events listings and blog, grew to include a dynamic media platform, city guides, membership perks, and gym and spa bookings and payment system. The 2015 iteration of the landing page was the entry point to these sections.
Below — Bookings for events, film screenings, and health and fitness classes.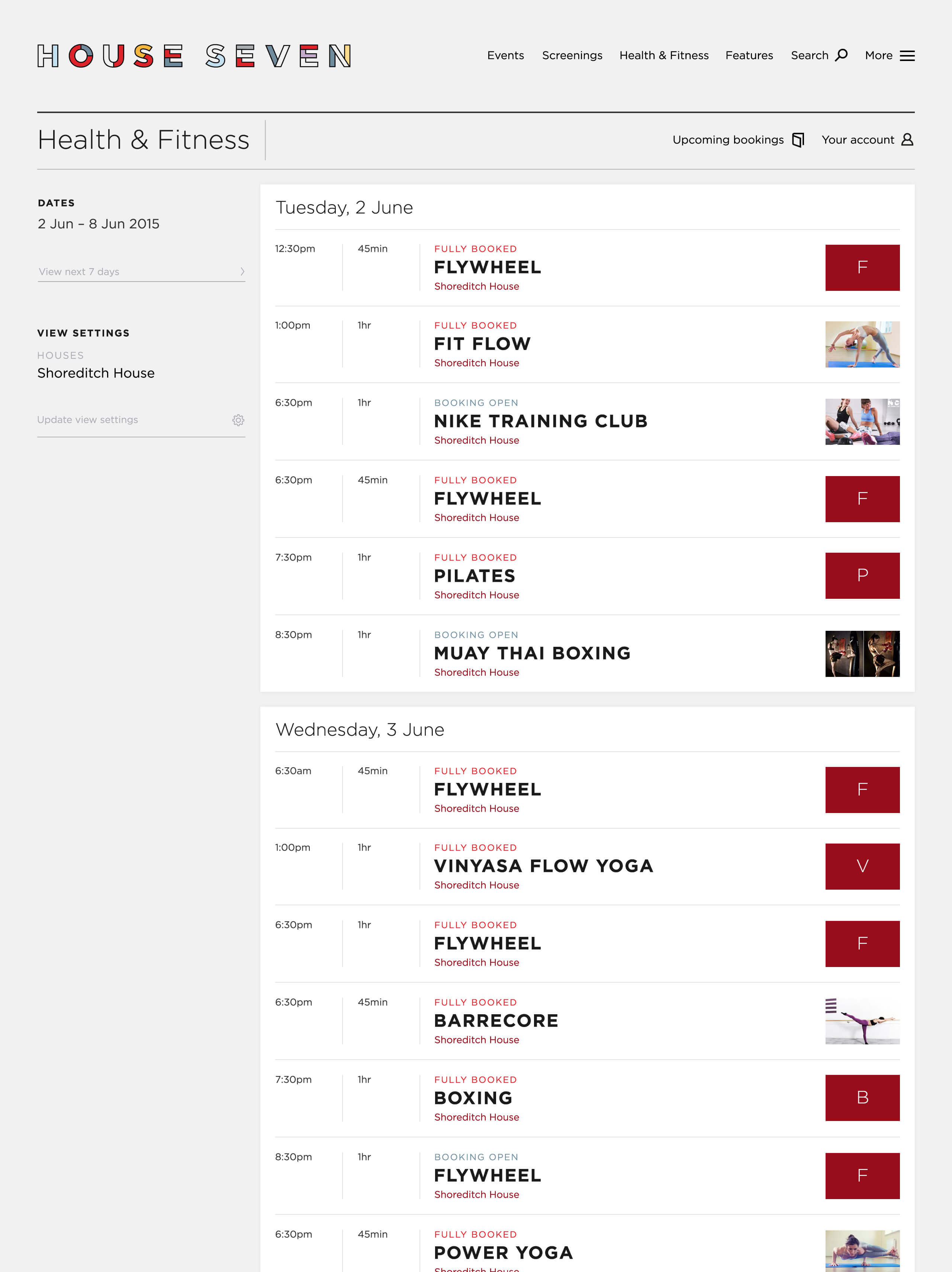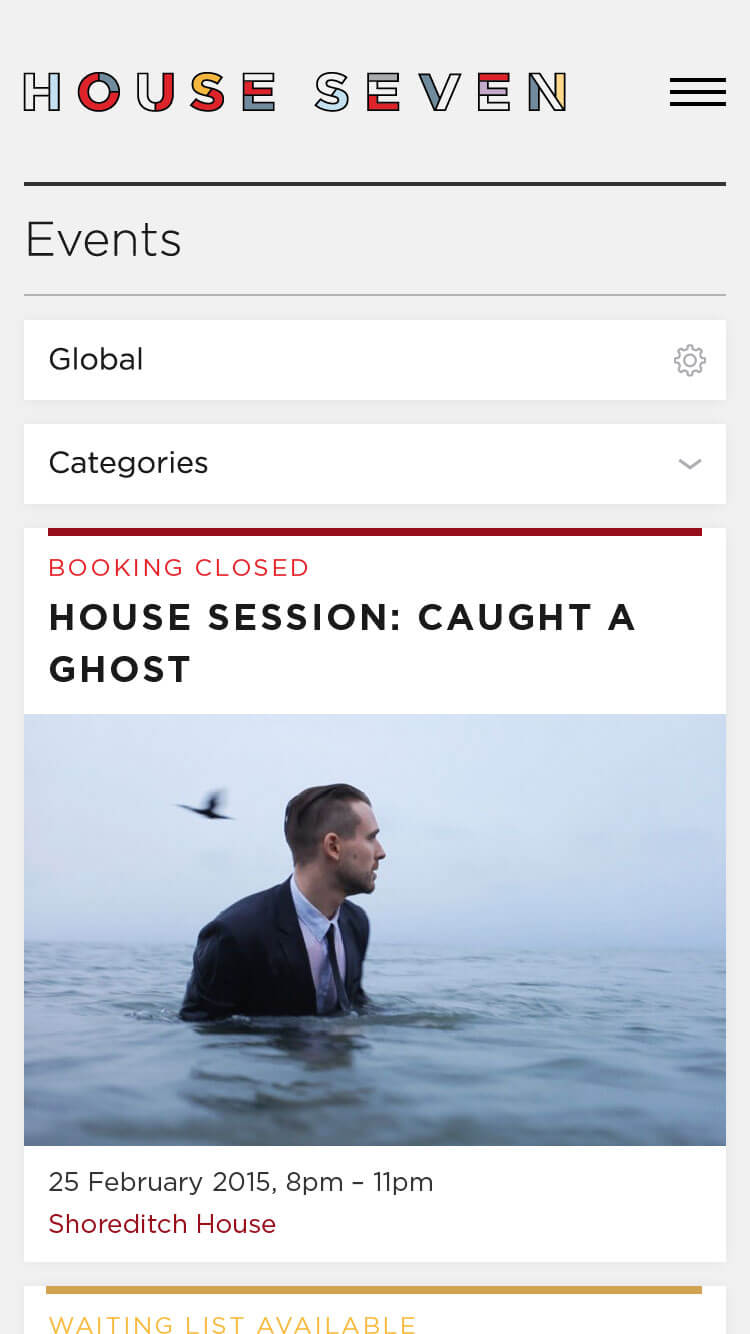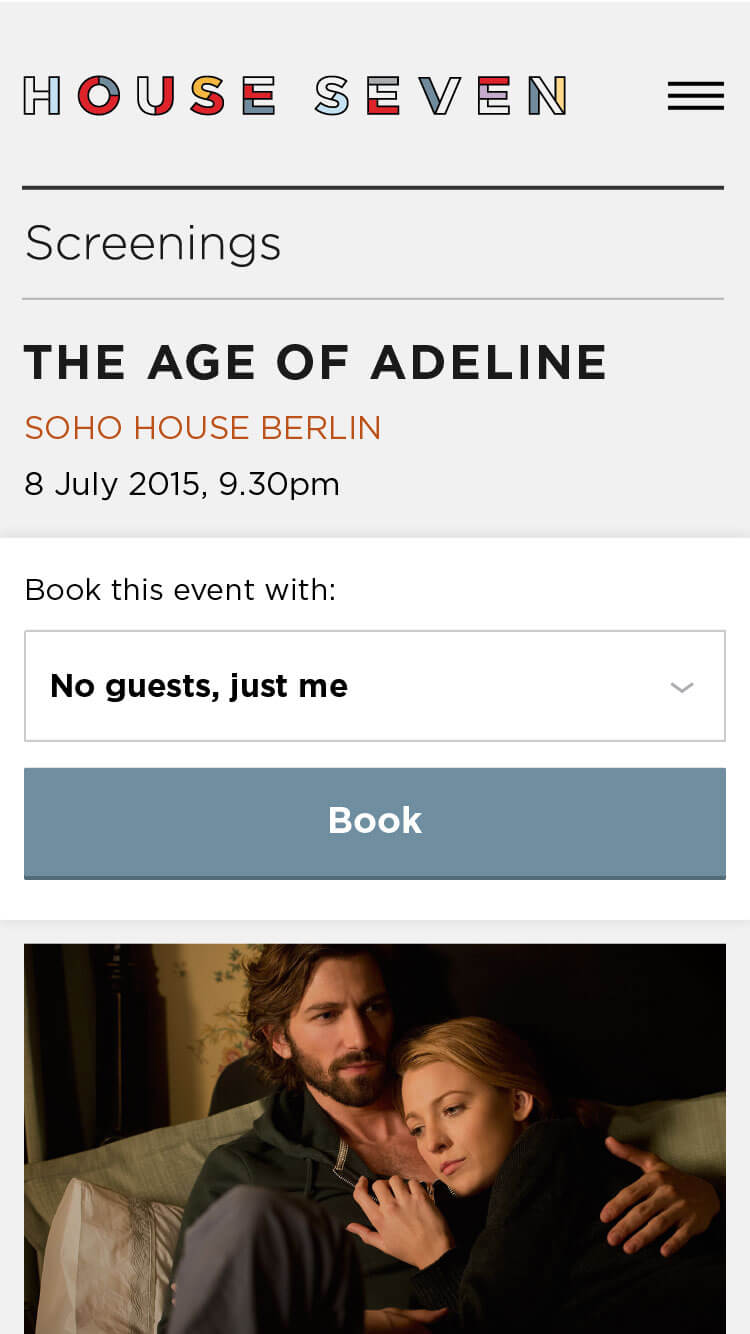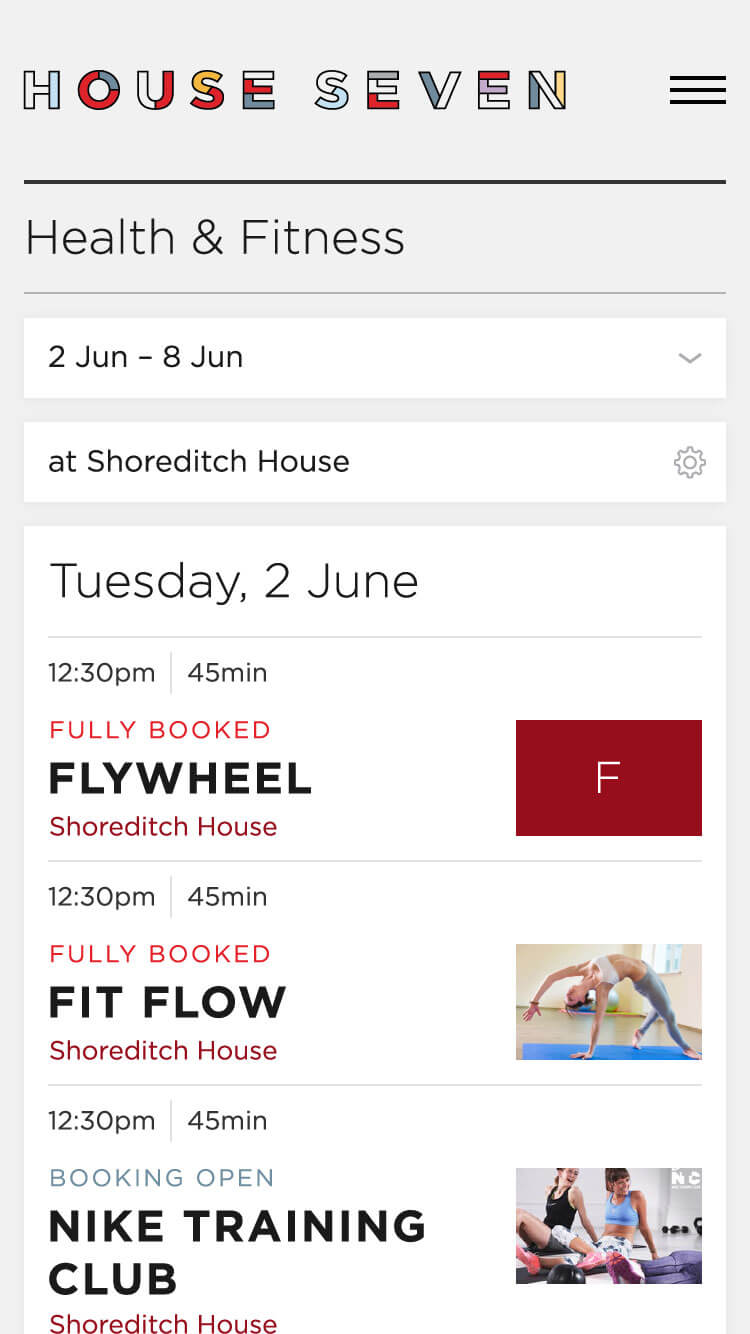 Below — 2013 iteration of the House Seven landing page.

Below — 2013 version of the events and film screenings booking system.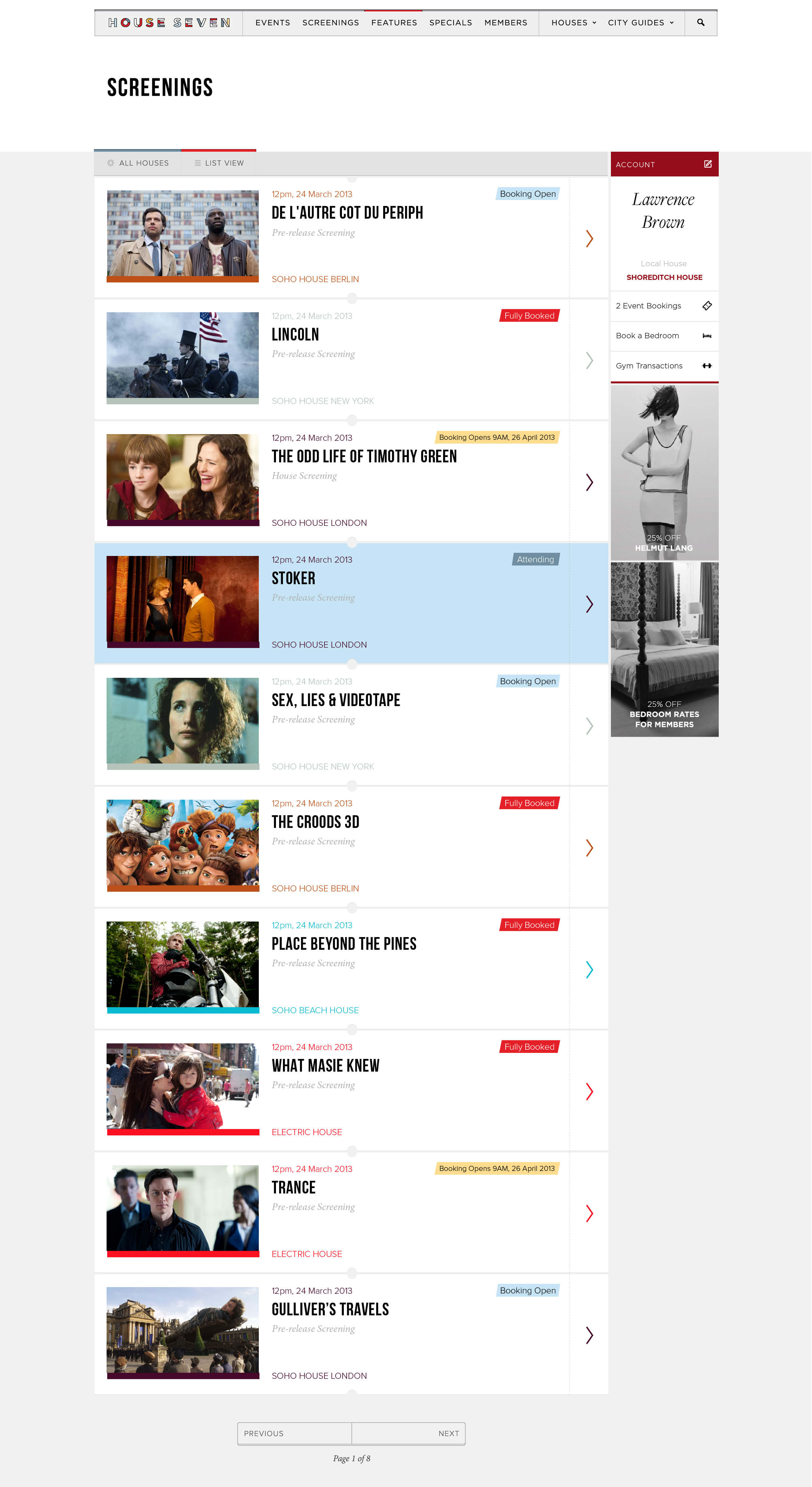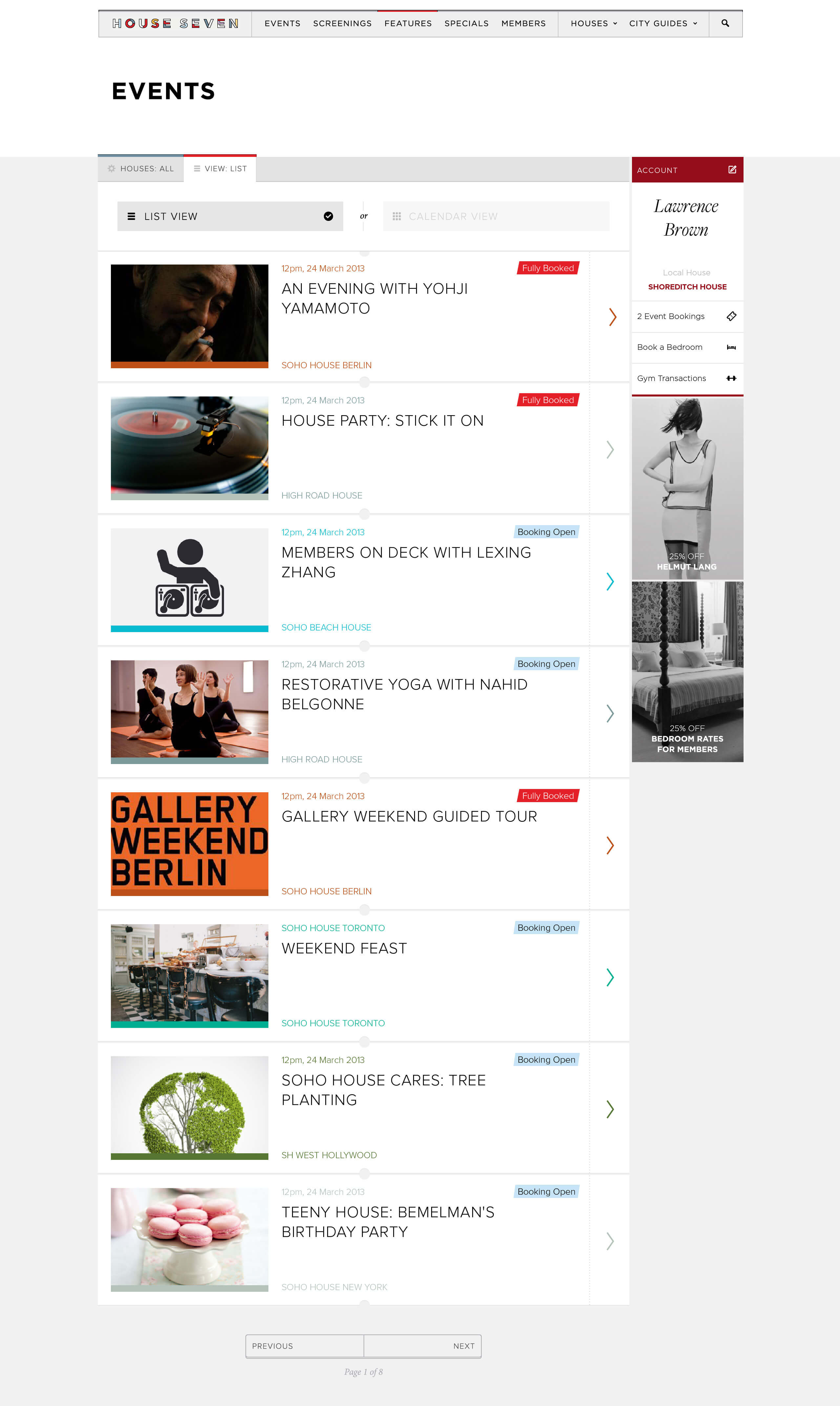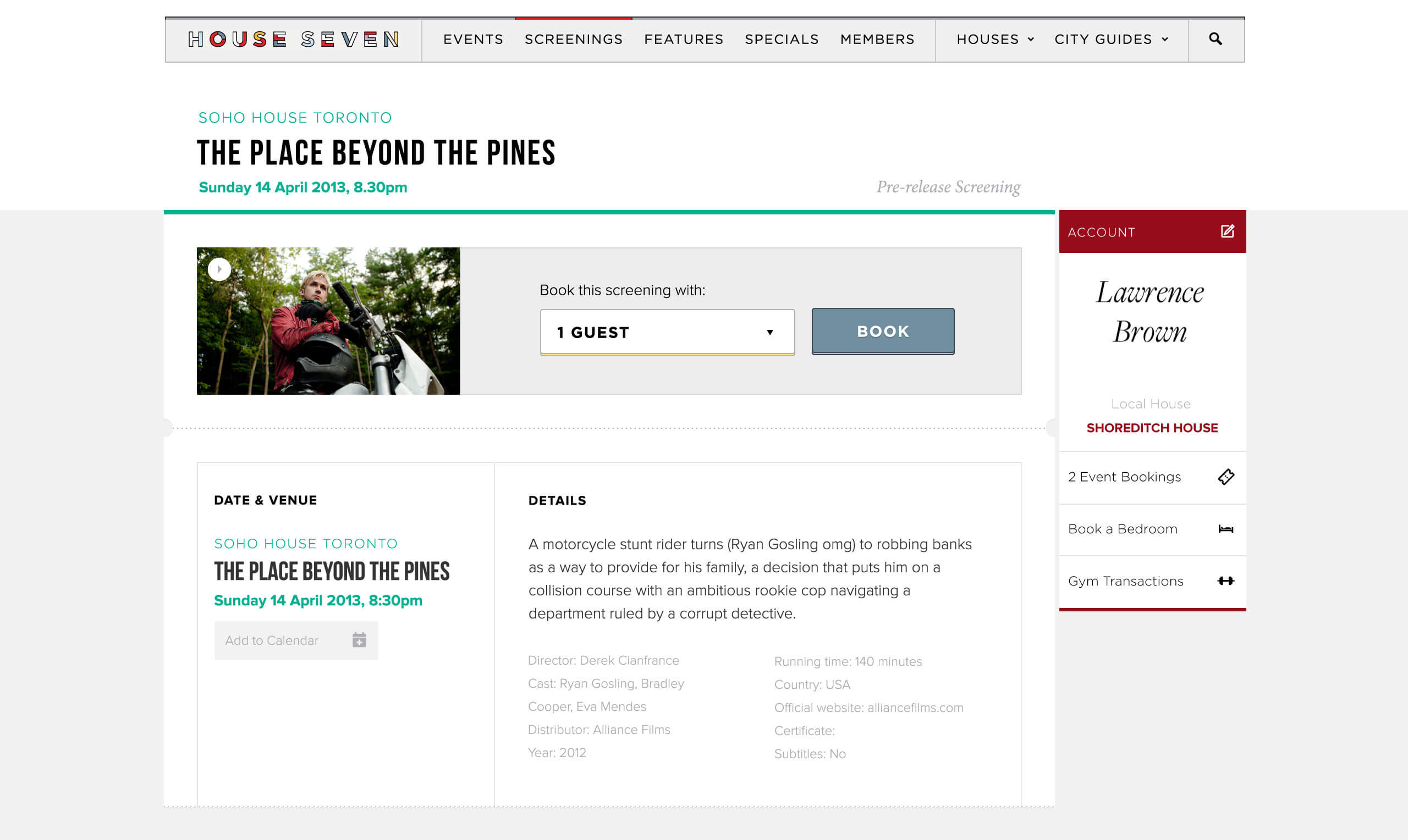 Below — Editorial feature templates.